Vibrato skirt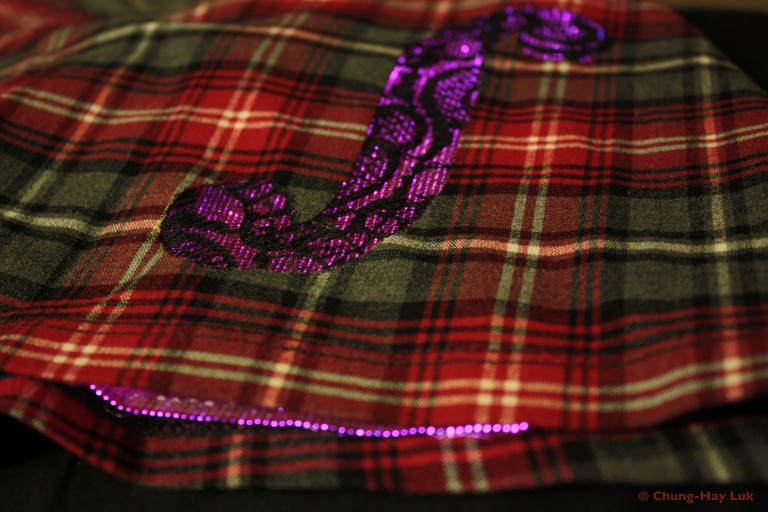 This plaid skirt displays pulsating light through lace-covered cutouts. Vibrations in the skirt cause the lace sections to illuminate in a range of colors and in a pulsating manner. The sensor is a piece of piezoelectric film, and the controller is a LilyPad Arduino. Light is diffused from an LED through fiber optic fabric. The cutouts are shaped like the f-holes on a stringed instrument, e.g., violin. From the front, you see only one f-hole and if you're the math geek can consider it an integral sign.

All electronics and fiber optic fabric can be removed and attached to another piece of clothing with cutouts as to make wearable electronic fashion more versatile.
Please come see it in person at Wearable Tech Showcase Maker Faire on either Saturday or Sunday, May 19-20, 2012. Date TBD.
Thanks to Lynne Bruning for this opportunity!
More photos here:
2 Responses to "Vibrato skirt"